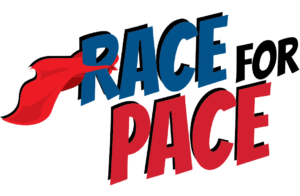 Thank you for a great 2023 race for pace!
We are so grateful for the enthusiastic support our community gave us during our 16th Annual Race for Pace! Held on Saturday, June 17th, we were able to raise nearly $30,000 in support of Pacekids programming! That will ensure two entire classrooms are fully funded for the next school year. Thank you to every participant, sponsor, volunteer, staff member, and beyond who ensured our special day was a huge success.
If you would like to sponsor our 2024 Race for Pace or have any questions regarding this event, please contact Todd Birss – Coordinator, Events via email at [email protected]. We look forward to seeing you in 2024!
Thank you to our generous 2023 sponsors!