"Pacekids helped me to become who I am."
– Tyler, Pacekids Alumni
Pacekids Programs relies heavily on the support of generous donors and community partners to provide critical early intervention to children with special needs in Calgary. Tyler, a Pacekids' alumni, and his family know firsthand what a difference Pacekids can make. Tyler graduated from Pacekids two years ago – and today, Tyler is thriving.
This Spring, when Tyler's mom explained that Pacekids was seeking donations to provide support to other children, he wanted to help! Tyler had been saving for a bike, and decided to donate $100 from his saving to Pacekids.
Thank you, Tyler!
We are so proud to have been a part of Tyler's journey. Every day, Pacekids' sees the community come together to support the children and families who need us most. While this has been a challenging year in many ways, we find hope in knowing that we have incredible supporters and know that we will get through this, together.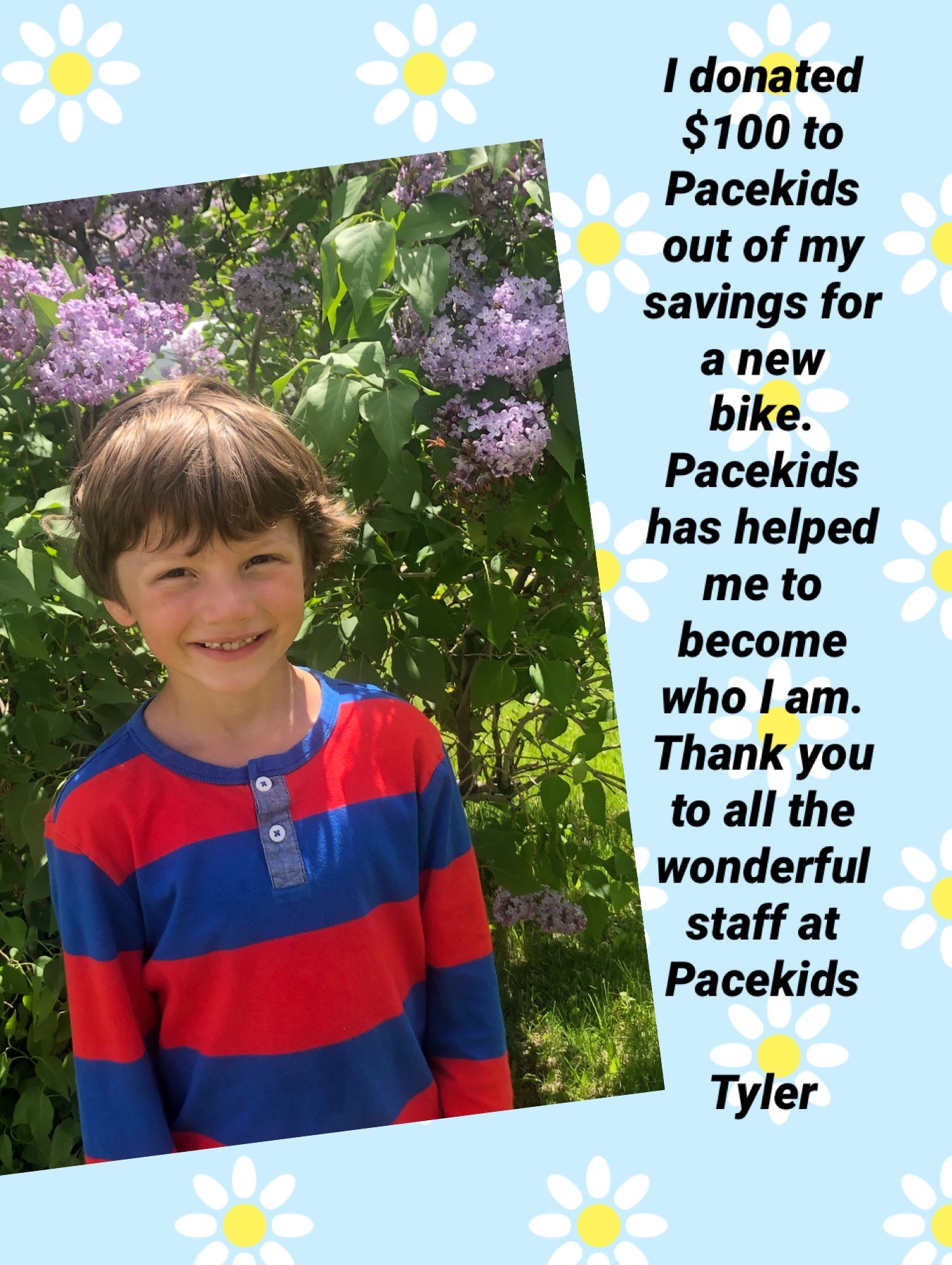 "I donated $100 to Pacekids out of my savings for a new bike. Pacekids has helped me to become who I am. Thank you to all the wonderful staff at Pacekids." – Tyler
To donate to Pacekids Programs, click here.
Pacekids Programs is a charitable organization that strives to empower children with special needs and their families through excellence in therapy and education. Operating for over 25 years and funded through Program Unit Funding (PUF) from Alberta Education, & Family Support for Children with Disabilities (FSCD), Pacekids serves children with Autism, Cerebral Palsy, Global Developmental Delay, Down Syndrome, Speech & Language delays, and more through a variety of programs in the Calgary area.